Since the London Hardfork or EIP-1559 upgrade went live in August 2021, the supply of Ethereum continues to be depleted based on the burning mechanism incorporated.
The scarcity on the Ethereum (ETH) network continues going through the roof based on massive outflows from crypto exchanges. Data analytic firm IntoTheBlock confirmed:
"In just 38 days of 2022, here are a few key data points on how the supply available of Ethereum to buy is decreasing. – 453,890 ETH in outflows from exchanges (decreasing the exchange's reserves). – 470,798 ETH has been burned."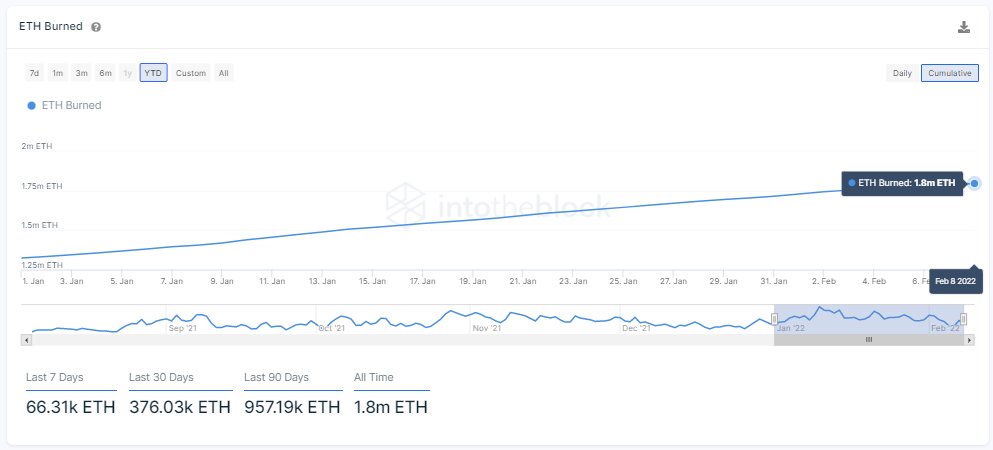 Source: IntoTheBlock
Scarcity was introduced every time Ether was burnt after being used in transactions. This mechanism triggers the narrative of Ethereum being deflationary because its value is expected to continue increasing with time on the foundation of slashed supply.
On the other hand, massive exchange outflows are bullish because they signify a holding culture, whereby coins are transferred to cold storage and digital wallets, making liquidation difficult.
Non-zero ETH addresses skyrocket
More participants are jumping on the Ethereum bandwagon, given that the number of non-zero addresses reached an all-time high (ATH) of 74,733,015, according to market insight provider Glassnode.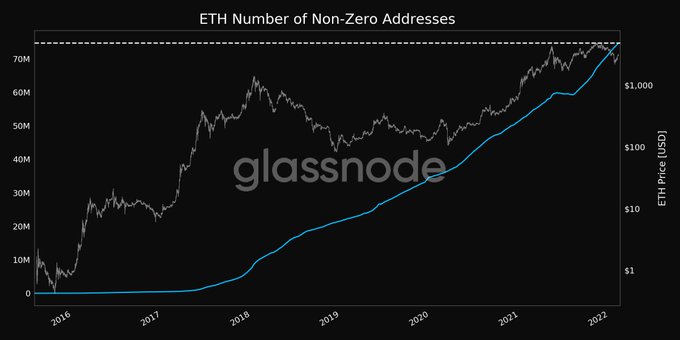 Source: Glassnode
This has contributed to Ethereum trading above the psychological price of $3,000. The second-largest cryptocurrency based on market capitalization was up by 19.45% in the last seven days to hit $3,196 during intraday trading, according to CoinMarketCap.
Meanwhile, the volume of Ethereum's daily options trades reached historic highs by topping $1.1 billion at the end of January.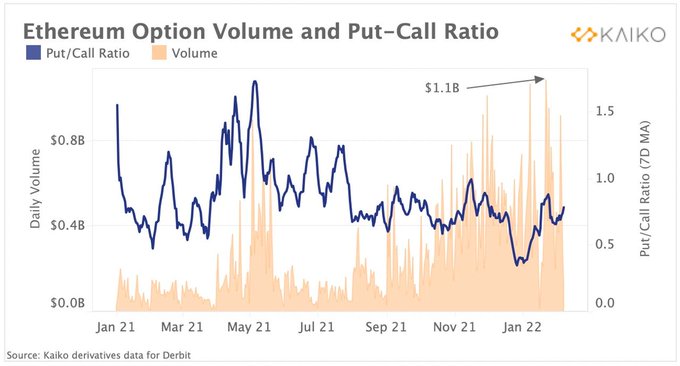 Source: Kaiko Derivatives
"Ethereum's daily options trade volume broke all-time highs above $1.1 billion at the end of January and equalled Bitcoin's for the first time last week," according to crypto insight provider unfolded.
This article was originally published on Blockchain.news by Brian Njuguna