When staking finally became active on December 12, there was good news for ApeCoin. For each Bored Ape Yacht Club (BAYC) that they own, each owner is permitted to stake $10,094. This has raised worries that as more and more people start staking, the APE supply may rise significantly.
One billion APEs have been produced, of which 37% are currently in circulation. Tokens are released on the 16th of every month under the project's linear vesting schedule. This results in a staggering 52.75% inflation rate for 2023. Therefore, the token faces a tough battle to keep its current price or rise even in the face of good ApeCoin news.
ApeCoin Surges Following Deviation
Since August 3, the APE price has fallen below a descending resistance line. On November 14, the minimum price reached $2.62 as a result of the downward movement. This appeared to be the reason why the $3.45 support level, which had been in place since June, broke down. On December 17, however, the APE price reversed the trend and reclaimed the region, validating it as support. (green icon).
After that, the price of apecoin rose above the long-term descending resistance line and peaked at $5.20 before falling. This confirmed the $5.10 region's status as resistance in turn.
Consequently, the APE price is currently fluctuating between $3.45 and $5.10.
Despite being overbought on a daily basis, the RSI has not yet produced a bullish divergence. As a result, only considering the daily time frame will not reveal the future trend's direction.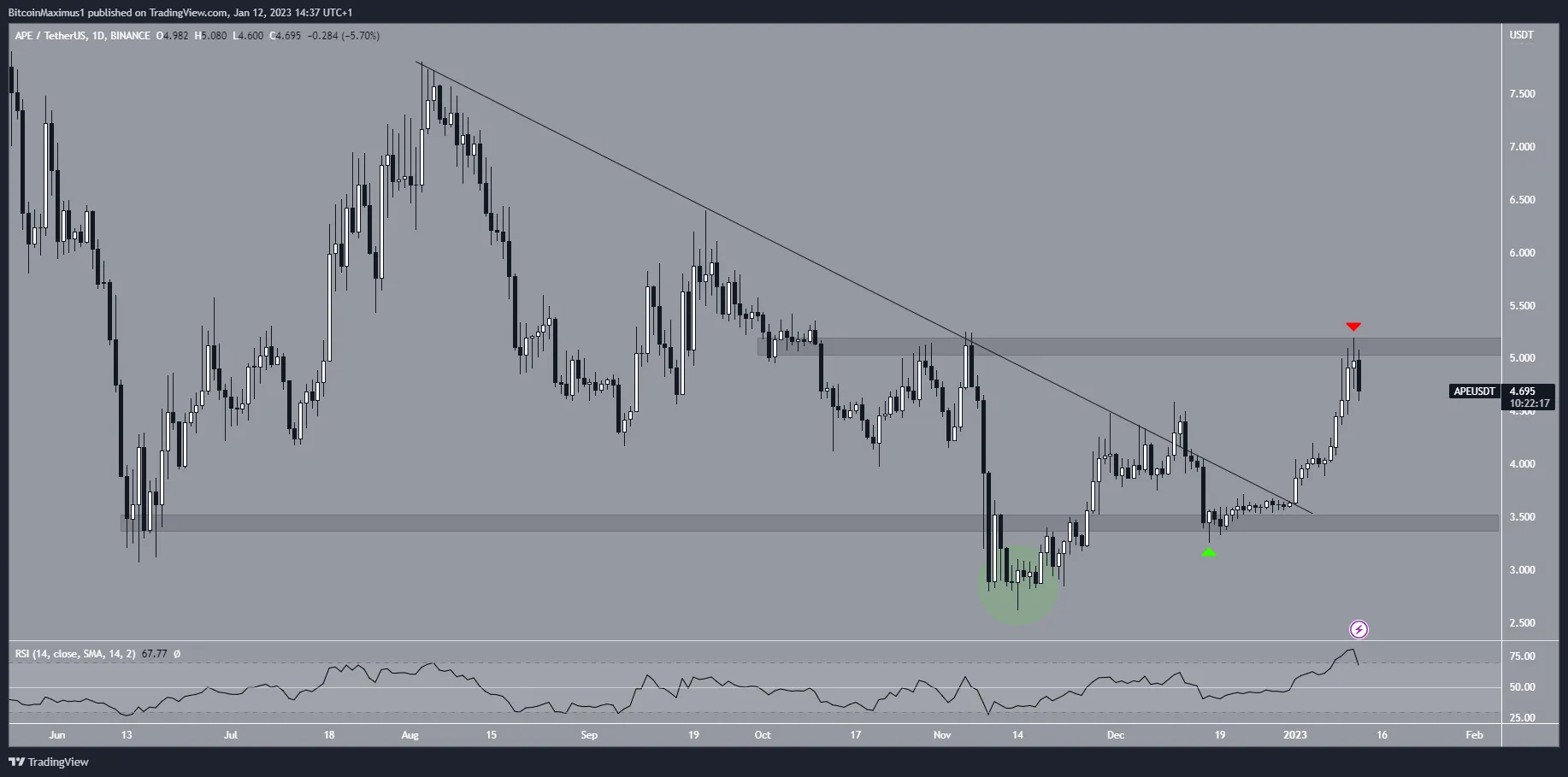 Don't get fooled by the relief rally While the six-hour time frame's technical analysis predicts a bearish ApeCoin price for January, the daily time frame's reading is fairly neutral. There are principally two causes for this: 
The A-B-C corrective structure, in which waves A: C had a 1:1 ratio, appears to have been completed by the price. In such corrective structures, this ratio occurs the most frequently.
A short-term ascending parallel channel, which is viewed as a bearish structure, is where the price is currently trading.
Therefore, unless the price of ApeCoin breaks out of the channel, the trend is regarded as bearish. In the event of a breakdown, the APE futures price might drop below $3.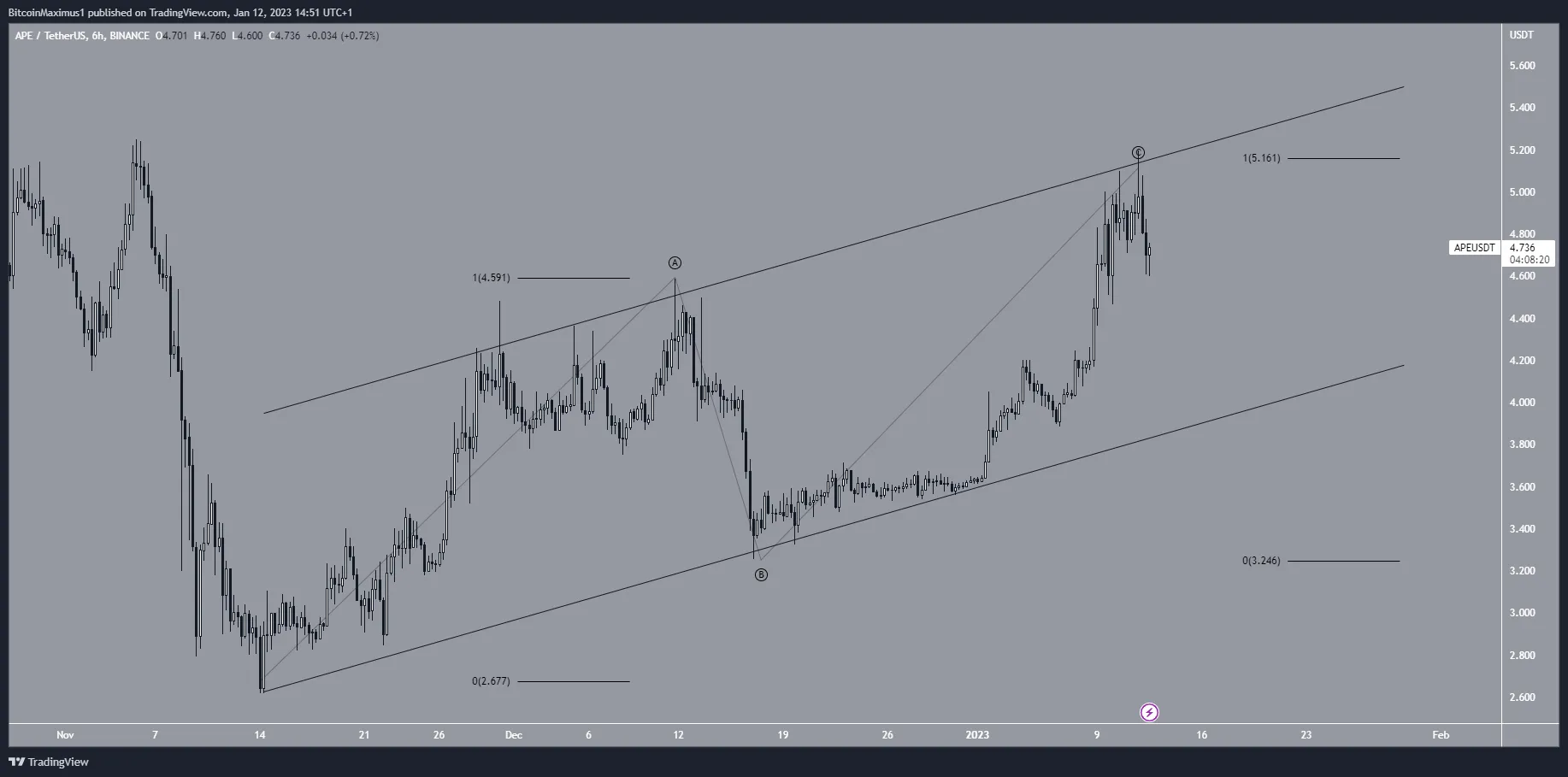 The most likely ApeCoin price forecast for January predicts a decline toward the channel's support line and a potential breakdown. This bearish APE price analysis would be rendered invalid by a breakout above the channel's resistance line.