A bearish turn has engulfed the broader digital currency ecosystem, with Bitcoin (BTC) leading the losses among the top digital currencies.
For what was expected to be a very fruitful week, BTC journeyed into the last official trading day for the week with major sell-offs as investors ditched bullish fundamentals for quick gains.
The BTC Price chart, as seen below, spells a bearish turn across the board.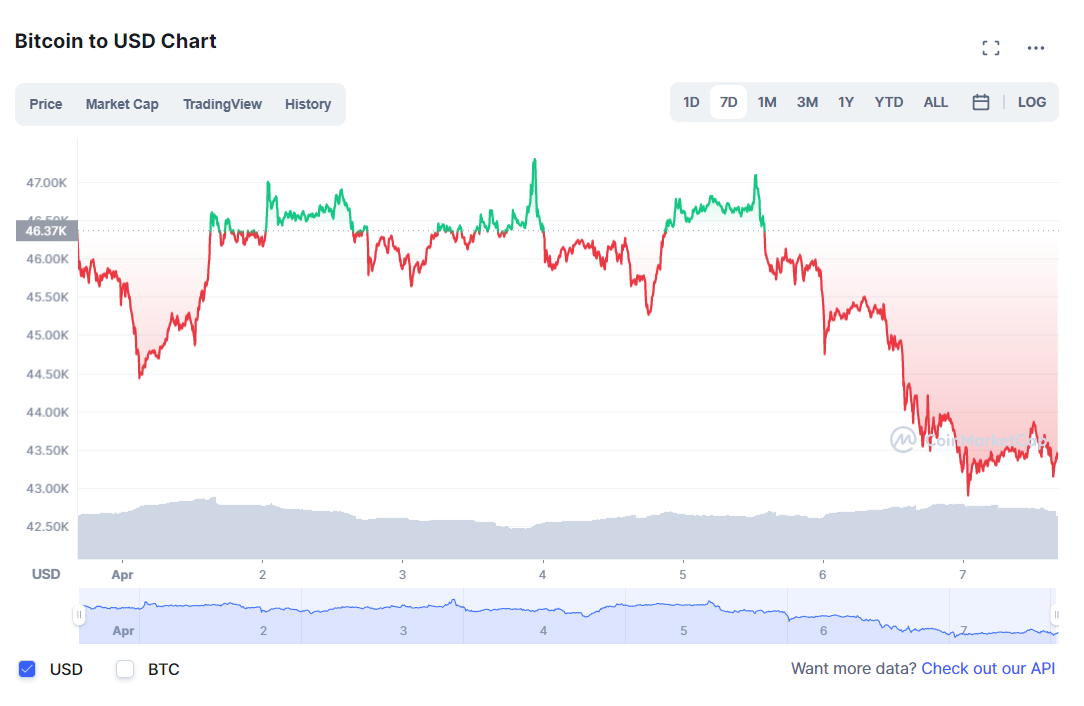 Source: CoinMarketCap
Massive Buyups Failed to Impressive Bulls
Typically, growth in on-chain transactions in the Bitcoin network is expected to ignite a positive move in the Bitcoin ecosystem. This week, a number of significant transactions have been initiated revolving around Bitcoin, including the acquisition of 4,167 units of the premier coin by MicroStrategy incorporated. The buyup is indicative of a relentless acquisition that is currently characterizing the institutional investment scene.
Besides this, another big-ticket transaction was recorded by an address that is notably recognized as the largest non-exchange whale with over 120,000 Bitcoin units. Without singling out an investor, analysts from CryptoQuant shared an observation bordering on the digital currency, which antagonizes its current performance.
"We can see a slight increase in BTC exchange reserve during 7 days, but top 69 large whales buy the dip, even today buy more than 6,000 BTC (Net)," the analysts said.
Despite the ongoing accumulation, bears have continued to gain control of the market, and the coin has slipped by more than 5.36% in the past week to $43,425.51, according to data from CoinMarketCap.
Hopes For Revival
Despite the obvious bearish price action in the face of positive transaction records, Bitcoin has relatively maintained very strong support at the $42,500 support level. Analysts are of the opinion that the current selloff is being perpetrated by retail investors, all of whose actions will still be subsumed by the ongoing whale activities.
While Bitcoin may have a concerning bearish outlook as of the time of writing, the coin has the needed push to regain its lost valuation and retest its monthly high of $48,086.84 in the mid to long term.
This article was originally published on Blockchain.news by Godfrey Benjamin