Bored Ape Yacht Club bears some bad news for fans. As revealed by a hot discussion on LinkedIn, the NFT collection doesn't have a maximum limit. A function in the contract allows for unlimited supply, 30 more Apes in one go.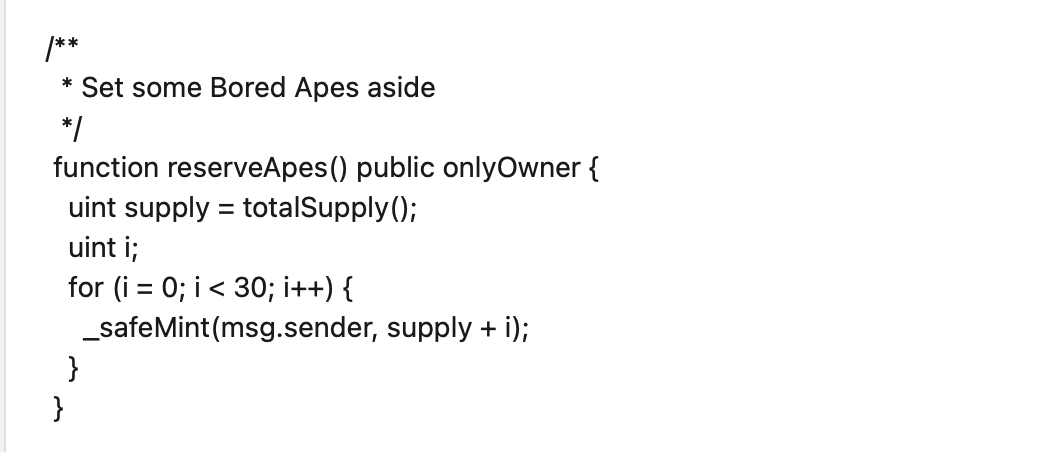 The discussion caught the attention of industry experts, including Keir Finlow-Bates, the CEO and founder of Chainfrog, who confirmed the allegation.
"Creating new entries in the list of tokens in the contract would produce thirty bored apes with no metadata, and no associated images to see on NFT platforms like OpenSea. Because all the data is on the IPFS.
Except that a new IPFS folder with the original 10000 ape metadata files and image files, and 30 more could be pinned in the IPFS, and the setURI() function could be used to point at that new folder," he says.
When trends override audits
BAYC is one of the most iconic NFT collections out there. The project's popularity took an upturn in the last few months as celebrities dashed to onboard the expensive trend. The owner of the BAYC contract, who is still active, can mint more Apes and cash in on the growth of the project.
However, this will be a cause of concern for holders, as the value of an NFT collection is largely tied to its scarce supply.
This is not the first time the issue has been brought up on social media. Earlier in 2021, a Twitter user raised the same doubt.
Ethan Hunsaker, a software engineer based in Utah, throws light on a similar issue in Doodles contract.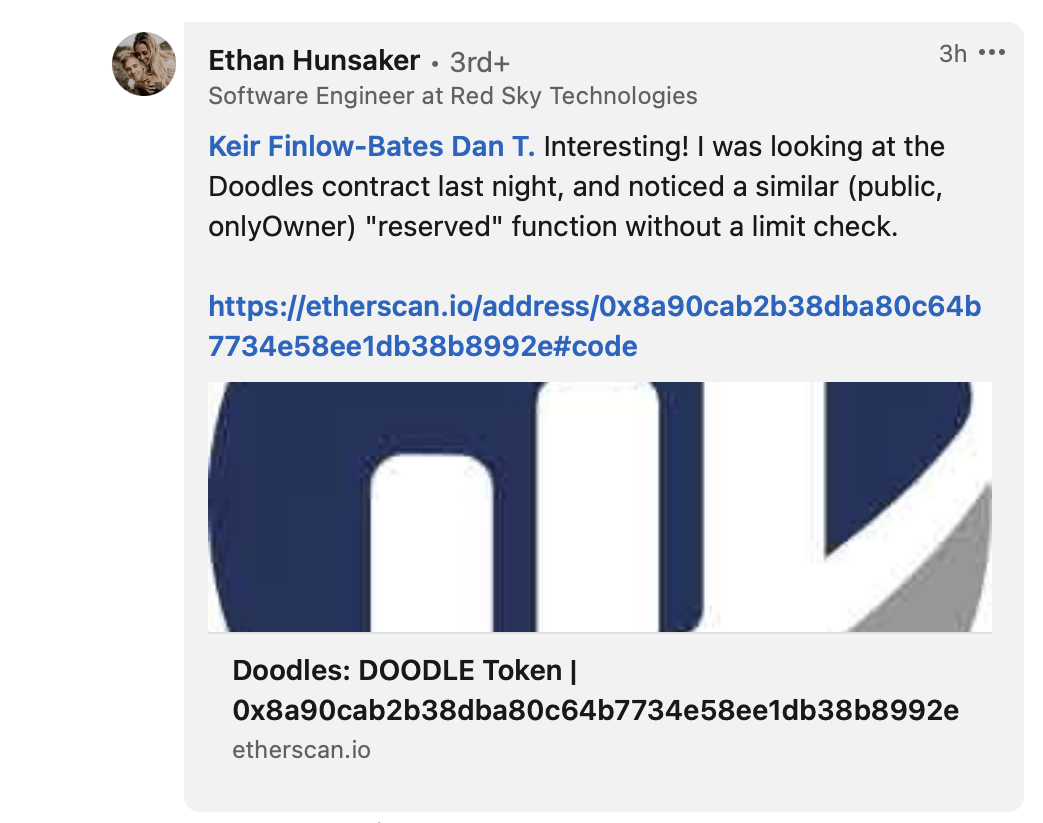 It will be interesting to see how the projects fix the 'error'. Or, if they will at all.
"Definitely looks like a legit issue to me, and though they could fix it (by setting the owner address to the burn wallet) the fact they haven't makes me think it's an error they are going doesn't get noticed," says Dan T, the author of the post.
This article was originally published on